Lagers, Sours, Ciders
---
Ayinger Altbairisch Dunkel
Ayinger Altbairisch Dunkel
Dunkel · 5.0% · Aying, Germany
Impenetrably dark with a golden-brown gleam when held up to the light, and with a warm aroma and malty taste, while summoning up coffee taste sensations on going down.
ABV: 5% 12oz $7
To Go Growler: 64oz $18 32oz $9
Bitburger Pils
Bitburger Brauerei, Bitburg/Eifel, Germany
The classic Bitburger – a mature and most agreeable beer – is brewed with the best of ingredients in the same traditional way it has been for many, many years. The result is delicately tart and pleasantly bitter – with a strong hop taste.
ABV: 4.8% 12oz $5
To Go Growler 32oz $7 64oz $14
Lakefront Pumpkin Lager
Lakefront Pumpkin Lager, Milwaukee, WI
A frothy entry leads to an off-dry medium-to-full body of intense cinnamon, nutmeg, cardamom, and candied yam flavor. Our Pumpkin Lager is one of the few pumpkin lagers available in the world. Real pumpkin and pie spice join Munich and
caramel malts in our brewhouse, then lager for four weeks in our cellar, and come together with all the flavors of a lush
pumpkin pie. The crisp lager profile and medium body let cinnamon, nutmeg, ginger and candied yam flavors meet the nutty,
toasty malt base. No need for whipped cream.
ABV: 6% 12oz $6.5
To Go Growler: 64oz $16 32oz $8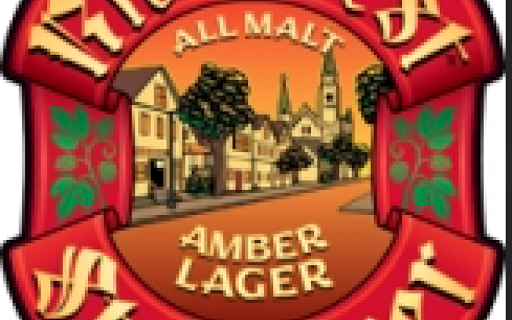 Lakefront Riverwest Stein Amber Lager
Riverwest Stein Beer | Lakefront Brewery, Inc. Milwaukee Wisconsin
Our flagship beer, named after the hardworking neighborhood in which Lakefront Brewery was founded. Pours a brilliant amber with a bubbly off-white head. Aromas of American hops mingle with a slight floral character from the German lager yeast. A balanced maltiness with just a hint of sweetness dominates the flavor, with a crisp hop bite in the finish. A joy to drink; no wonder it's Milwaukee's favorite craft beer.
ABV: 4.8% 12oz $6
To Go Growler N/A
Liefmans Goudenband Flemish Sour Ale
Sour Ale · 8.0% ABV · ~160 calories
Brouwerij Liefmans · Oudenaarde, Belgium
Infinitely complex in aroma and flavor with notes of maltiness and tartness throughout. An unsurpassed old brown with the richness and complexity of a vintage wine.
ABV: 8% 9oz $14
To Go Growler: 64oz $48 32oz $24
Metropolitan Flywheel
Metropolitan Brewing, Chicago, IL
The kinetic beauty of spicy hops grabs you by the nose and lets you know: this is German-inspired beer. Flywheel is meant for bombastic celebrations of singing voices and clamoring mugs. But then, that first contented moment of happy hour is uniquely celebratory as well.
ABV 5% 12oz $6
To Go Growler 64oz $16 32oz $8
Revolution Oktoberfest
Revolution Oktoberfest, Chicago, IL
A classic German-style Oktoberfest beer that goes down smooth with a pleasant, toasty malt flavor.
ABV: 5.7% .5L $9
To Go Growler: 64oz $16 32oz $8
Rodenbach Grand Cru Flanders Red Sour
Brouwerij Rodenbach, Roeselare, West-Vlaanderen Belgium
Flanders Red Ale- a blend of 1/3 young beer and 2/3 aged beer matured for 2 years in oak foeders. The original sour ale.
ABV: 6.0% 10oz $12
To Go Growler 32oz $28 64oz $57
Tighthead Oktoberfest
Tighthead Oktoberfest, Mundelein, IL
It pours a clear tawny-orange topped by a finger or so of off-white foam.comprises biscuit, very light orange peel, very light caramel, light honey
ABV: 5.5% .5L $9
To Go Growler: 64oz $16 32oz $8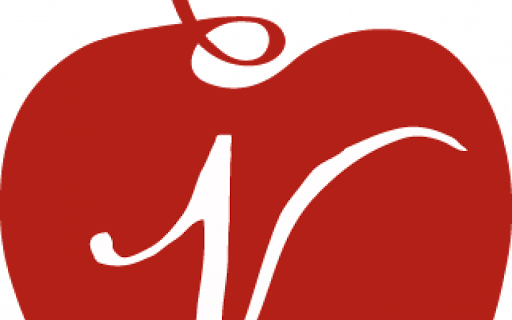 Virtue Brut Cider
Virtue Cider, Fennville, Michigan
The Michigan harvest of apples starts in late summer, with the sun still bright and the leaves green. As autumn turns cool, trees turn brilliant orange, yellow, and red; and so do the apples. We use all sorts of Michigan apples grown on local family farms. The blend of these heirloom apples creates a complexity of flavor impossible to achieve with just a few varieties.
TASTING NOTES:
Michigan Harvest is crisp and tart, starting with the scent of the orchard, a hint of oak, and finishing with a touch of sweetness.
FOOD PAIRING:
This cider celebrates apple harvest as well as the autumn's hearty cuisine. Try pairing with roast pig, aged cheddar, or traditional Thanksgiving fare.
Gregory Hall founded Virtue Cider in 2011. He is known for his 20-year tenure as brewmaster at the Goose Island Beer Company, having won 14 consecutive Great American Beer Festival medals and pioneered bourbon barrel-aged beer with Bourbon County Stout. In the spring of 2011, Hall left Goose Island and embarked on a two-month pilgrimage to study the craft of cider, touring and tasting at top cidermakers in England and France. He brought his extensive experience and innovative style to launch Virtue Cider first in the Roscoe Village neighborhood in Chicago. In 2013, Hall brought the cidermaking venture as close as possible to one of the United States' best apple-growing states of Michigan and launched Virtue Cider in Fennville, Michigan.
ABV: 5% 12oz $5
To Go Growlers 32oz $7.25 64oz $14.5
On Tour Oktoberfest
On Tour Oktoberfest
Oktoberfest · 5.8% · Chicago, IL
German Style Maerzen are found during Oktoberfest season throughout Germany. Rich malt character backed up with a subtle noble hop bitterness.
ABV: 5.8% .5L $9
To Go Growler 64oz $16 32oz $8
Wheat, Fruit, Spiced
---
Hacker-Pschorr Hefeweisen
Wonderfully refreshing fruity & citrus notes accompanied by a fine, tangy acidity.
Our unfiltered Hacker-Pschorr Weissbier is naturally cloudy, full-flavoured and uniquely refreshing. Georg Pschorr – in his day owner of the Pschorr brewery and a man of true foresight – spread word of this exquisite and enjoyable Hefe-Weissbier and made it popular beyond the borders of Bavaria.
ABV: 5.5% .5L $7.50
To Go Growler: 32oz $9 64oz $18
Lakefront Tropical Nimbus Fruit Beer
Lakefront Tropical Nimbus
Fruit Beer · 4.8% · Milwaukee, WI
Light-bodied and refreshing, Tropical Nimbus hangs loose with a soft wheat haze and floats a tropical fruit vibe from a roof rack's worth of pineapple, orange and guava juice. Totally tubular!
ABV: 4.8% 12oz $5.5
To Go Growler 64oz $16 32oz $8
Lindenmans Framboise
Brouwerij Lindemans, Vlezenbeek Belgium
Tart and Sweet Flavors
Traditional spontaneously fermented Belgian Lambic with raspberries added.
ABV: 2.4% 10oz $14
To Go Growler N/A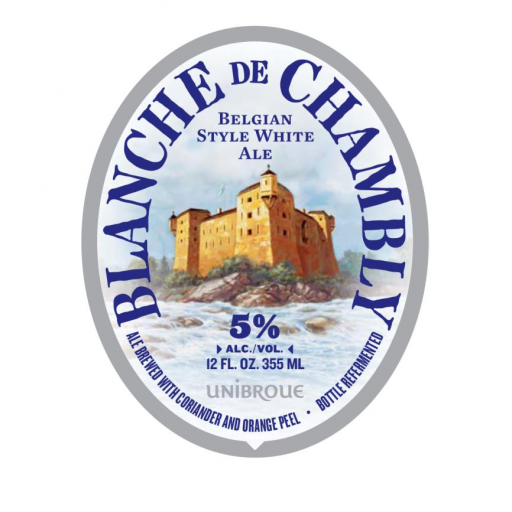 Unibroue Blanche De Chambly Witbier
Unibroue, Quebec Canada
(White of Chambly) was the first bottle refermented ale produced by Unibroue. It is brewed from a blend of pale barley malt, wheat malt and unmalted wheat, to which we blend selected spices and hops. Blanche de Chambly is only partially filtered, retaining its natural cloud of yeast that is characteristic of the original white ales brewed during the Middle Ages.
With notes of dried orange peel and coriander seeds, this brew is a worthy representative of classic Belgian-style white wheat beers. To date, it has won more than 34 international medals, including being named "The World's Best White Beer" on numerous occasions. Unibroue is proud to brew the most popular white beer in Quebec.
ABV: 5% 16oz $7
To Go Growler 32oz $8 64oz $15
Revolution Foreknowledge Saison
Revolution Foreknowledge
Saison · 5.0% · Chicago, IL
Afterthought Brewing may appear as the opposite of Revolution Brewing when it comes to size, approach, and specialization. However, we've maintained a foreknowledge of their upcoming success since experiencing the unique point of view they bring to saison fans and jumped at the opportunity to work together on a unique set of recipes. Foreknowledge is the clean side of this home and home collaboration brewed at Revolution and highlights one of the most exciting experimental hops we've sampled in quite some time: HBC #1019. The hop's interplay with our 50/50 blend of Belgian and Lithuanian Farmhouse yeasts yields a dynamic sip, with phenolic spice, passionfruit & stone fruit character, while finishing silky and dry
ABV: 5% 12oz $10
To Go Growler N/A
Hoppy Ales
---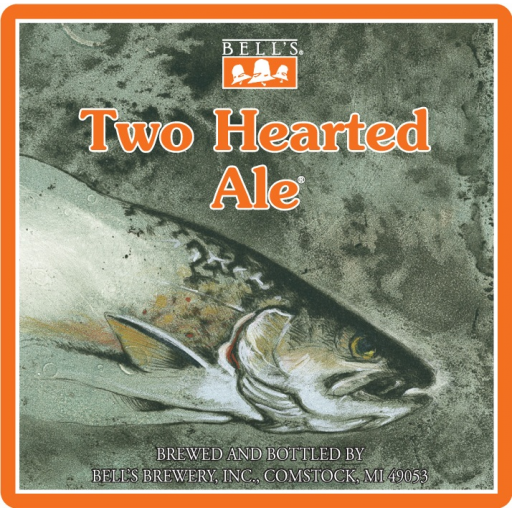 Bell's Two Hearted IPA
Bell's Brewing Inc., Comstock, Michigan
This is the bench mark for an American I.P.A. Bell's Two Hearted Ale is defined by its intense hop aroma and malt balance. Hopped exclusively with the Centennial hop varietal from the Pacific Northwest, massive additions in the kettle and again in the fermenter lend their characteristic grapefruit and pine resin aromas. A significant malt body balances this hop presence; together with the signature fruity aromas of Bell's house yeast, this leads to a remarkably drinkable American-style India Pale Ale.
ABV: 7% 12oz $5.75
To Go Growler 32oz $8 64oz $16
Duvel on Tap!
Duvel
Belgian Strong Ale · 8.5% ABV · ~270 calories
Brouwerij Duvel Moortgat · Breendonk-Puurs
Duvel is a natural beer with a subtle bitterness, a refined flavour and a distinctive hop character. The unique brewing process, which takes about 90 days, guarantees a pure character, delicate effervescence and a pleasant sweet taste of alcohol.
ABV: 8.5% 10oz $12
To Go Growler: N/A
Lefebvre Barbar Belgian Honey Ale
Lefebvre Barbar Belgian Honey
Belgian Strong Ale · 8.0% ABV · ~270 calories 10oz $10
Brasserie Lefebvre · Quenast, Belgium
It is brewed using water drawn from artesian wells on the site of the brewery, at Quenast, a small village to the south of Brussels. Bottled conditioned. Keg: Filtered.
In 1996, the brewery innovates and launches Barbãr, a lager with honey.
Born of the ancestral know-how of a family brewery, Barbar beer will please you with its malt taste and subtle flavour of honey. This area is well-known for the quality and the diversity of its beers.
Barbar beer is prepared from a secret and harmonious mixture of barley malts, hops and honey carefully selected by our Master Brewer. The traditional brewing method, associated with our unique strain of yeast, and the secondary fermentation in the bottle, gives Barbar the authentic flavour of a very special ale.
ABV: 8% 10oz $10
To Go Growler 64oz $32 32oz $16
Maplewood The Charlatan Pale Ale
32oz Growler - $7.25
64oz Growler - $14.50
Maplewood Brewery & Distillery Chicago, Illinois
ABV: 6.1% 16oz $7.5
To Go Growler 64oz $14.50 32oz $7.25
St. Bernardus Extra #4 Single
Extra 4 is a classic Belgian "Single" style, light golden in color, full of flavor and character and brewed with more hops and bitterness.
ABV: 4.8% 10oz $12
Growler: N/A
Surly Furious IPA
Surly Furious
IPA · 6.2% · Minneapolis, MN
Surly Brewing Co.
An amber-colored India Pale Ale with citrusy hoppy aromas and flavors, balanced out by a chewy caramel malt backbone (sweetness), with a refreshing bitter finish
ABV: 6.7% 12oz $5.5
To Go Growler: 64oz $16 32oz $8
3 Floyds Permanent Funeral IIPA
3 Floyds Permanent Funeral
Double IPA · 10.5% · Munster, IN
The wolf inside is pale ale is trying to walk upright. This bright and aromatic beer was brewed with our friends in the band Pig Destroyer.
ABV: 10.5% 12oz $10
To Go Growler 64oz $26 32oz $13
Dark / Strong Ales
---
2016 Firestone Walker Helldorado
Firestone Walker Brewing Company, Paso Robles, IL
Helldorado has a deep golden color from being brewed solely with English and American pale malts. The bready, honeyed flavors of pale malts pull out rich wildflower honey, vanilla and coconut notes from the oak, creating an overall flavor evocative of bourbon-glazed graham crackers that stands as singularly unique in our Vintage lineup. Helldorado may be lighter in color but it is a full-bodied and densely concentrated sipper at 12.8% ABV.
ABV: 11.8% 5oz $9
To Go Growler N/A
3 Floyds Alpha Klaus
3 Floyd's Brewing Co. - Munster, IN
Alpha King's festive cousin. A big American Xmas Porter brewed with English chocolate malt, Mexican sugar and, of course, tons of strange American hops.
ABV: 6% 12oz $6
To Go Growler: 64oz $15 32oz $7.5
Begyle Neighborly Nitro Stout
Begyle Neighborly Stout Nitro
Dry Stout · 6.0% ABV · ~210 calories
Begyle Brewing Company · Chicago, IL
This Beer is with coffee,chocolate and caramel.
ABV: 6% 12oz $5
To Go Growler: N/A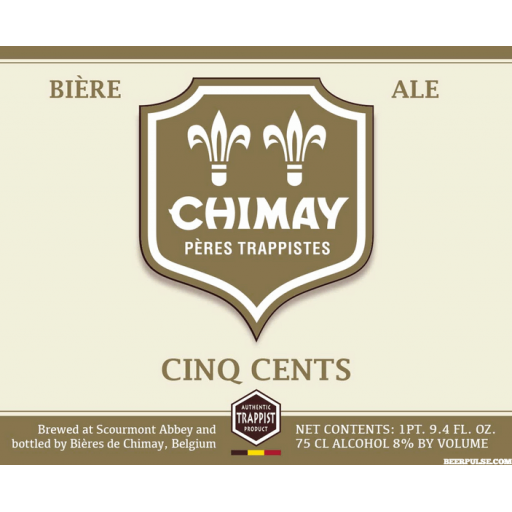 Chimay Cinq Cents Tripel
Bières de Chimay, Baileux Belgium
With its typical golden colour, its slightly hazy appearance and its fine head is especially characterised by its aroma which results from an agreeable combination of fresh hops and yeast. The beer's flavour, as sensed in the mouth, comes from the smell of hops: above all it is the fruity notes of muscat and raisins that give this beer a particularly attractive aroma. The aroma complements the touch of bitterness. There is no acidity, but an after-bitterness which melts in the mouth. This top fermented Trappist beer, refermented in the bottle, is not pasteurised.


ABV: 8% 10oz $13
To Go Growler N/A
Chimay Grand Reserve Dark Strong Ale
Bieres de Chimay, Baileux Belgium
Its flavour noticed when tasting it, only accentuates the pleasant sensations perceived in the aroma, while revealing a light but pleasant touch of roasted malt. This is a beer whose fragrance of fresh yeast with a light, flowery rosy touch is especially pleasant. This top fermented Trappist beer, refermented in the bottle, is not pasteurised.
ABV: 9% 10oz $14
To Go Growler: N/A
Chimay Première Dubbel
Bières de Chimay, Baileux Belgium
Chimay Première was the first ale to be sold by the Trappist monks in 1862, hence the name. The monks did not want sell a beer that would compete directly with the lighter style beers in the region and harm the local economy for which they worked to reinvigorate. These local beers were known as "household beer." So, the first brand they brought to market was the Chimay Red in 750ml bottles. It became famous for its dark copper color, rich creamy foam and nutritious quality. The beer gives forth distinct apricot aromas and has a pleasantly light and silky mouthfeel which finishes with a touch of bitterness.
ABV: 7% 10oz $14
To Go Growler 32oz $32 64oz $64
Revolution Red Skull Imperial Red Ale
Revolution RedSkull
Imperial Red Ale · 9.3% · Chicago, IL
A dark, menacing Imperial Red Ale that matches dark caramel sweetness, floral hop character, and deep boozy warmth.
ABV: 9.3% 10oz $11
To Go Growler 64oz $36 32oz $18