Lagers, Sours, Ciders
---
Bitburger Pils
Bitburger Brauerei, Bitburg/Eifel, Germany
The classic Bitburger – a mature and most agreeable beer – is brewed with the best of ingredients in the same traditional way it has been for many, many years. The result is delicately tart and pleasantly bitter – with a strong hop taste.
ABV: 4.8% 12oz $5
To Go Growler 32oz $7 64oz $14
Upland Champagne Velvet Lager
Upland Brewing Co, Bloomington, IN
Champagne Velvet has a refreshingly light pilsener body with some sweet complexities given off by the corn malt used in this recipe, making this the perfect lager. It's smooth and light, but still full of flavor, the perfect everyday beer for craft beer drinkers and a step up for domestic drinkers.
ABV: 5.2% 12oz $5
To Go Growler 32oz $6 64oz $12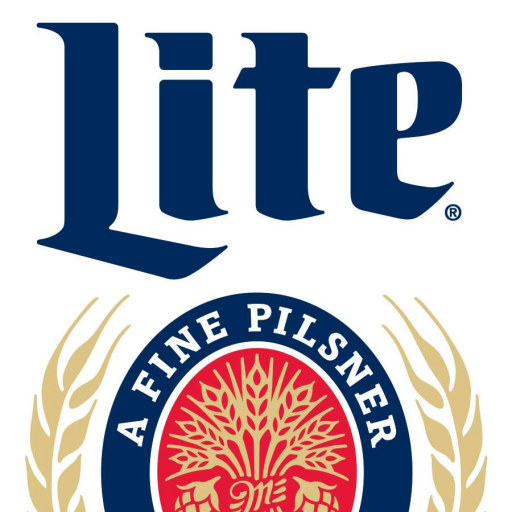 Miller Lite
Miller Brewing Co. Milwaukee Wisconsin
Miller Lite is the great tasting, less filling beer that created the American light beer category in 1975. Triple-hops brewed for great pilsner taste, Miller Lite is the only beer to win four gold awards in the World Beer Cup for best American-Style light lager (2006, 2002, 1998 and 1996). It also won the gold medal for best American-style Lager or Light Lager at the 2010 Great American Beer Festival.
ABV: 4.2% 12oz $4
To Go Growler 32oz $6 64 $12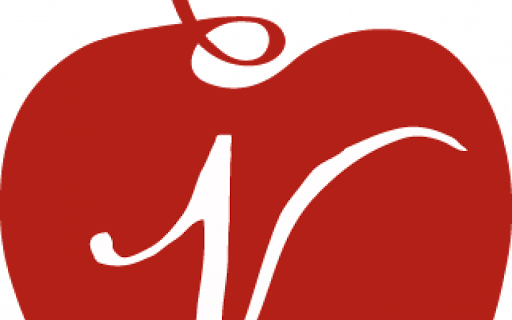 Virtue Brut Cider
Virtue Cider, Fennville, Michigan
The Michigan harvest of apples starts in late summer, with the sun still bright and the leaves green. As autumn turns cool, trees turn brilliant orange, yellow, and red; and so do the apples. We use all sorts of Michigan apples grown on local family farms. The blend of these heirloom apples creates a complexity of flavor impossible to achieve with just a few varieties.
TASTING NOTES:
Michigan Harvest is crisp and tart, starting with the scent of the orchard, a hint of oak, and finishing with a touch of sweetness.
FOOD PAIRING:
This cider celebrates apple harvest as well as the autumn's hearty cuisine. Try pairing with roast pig, aged cheddar, or traditional Thanksgiving fare.
Gregory Hall founded Virtue Cider in 2011. He is known for his 20-year tenure as brewmaster at the Goose Island Beer Company, having won 14 consecutive Great American Beer Festival medals and pioneered bourbon barrel-aged beer with Bourbon County Stout. In the spring of 2011, Hall left Goose Island and embarked on a two-month pilgrimage to study the craft of cider, touring and tasting at top cidermakers in England and France. He brought his extensive experience and innovative style to launch Virtue Cider first in the Roscoe Village neighborhood in Chicago. In 2013, Hall brought the cidermaking venture as close as possible to one of the United States' best apple-growing states of Michigan and launched Virtue Cider in Fennville, Michigan.
ABV: 5% 12oz $5
To Go Growlers 32oz $6.75 64oz $13.5
Duchesse de Bourgogne Flanders Red Sour
Verhaeghe Brewery Sint-Dierikserf, Belgium
This is a delicious sour. Duchesse de Bourgogne is the traditional top fermented reddish-brown ale from the West-Flanders region of Belgium.
A traditional Flemish red ale matured in oak casks; smooth with a rich texture and interplay of passion fruit, and chocolate, and a long, dry and acidic finish. After the first and secondary fermentation, the beer goes for maturation into the oak barrels for 18 months. The final product is a blend of younger 8 months old beer with 18 months old beer. This refined ale also known as "The Burgundies of Belgium" 100% natural and unpasteurized
ABV: 6.2% 10oz $12
To Go Growler N/A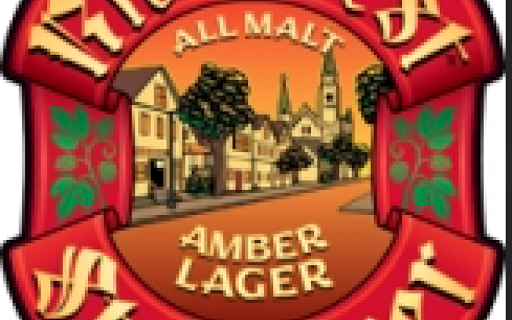 Lakefront Riverwest Stein Amber Lager
Riverwest Stein Beer | Lakefront Brewery, Inc. Milwaukee Wisconsin
Our flagship beer, named after the hardworking neighborhood in which Lakefront Brewery was founded. Pours a brilliant amber with a bubbly off-white head. Aromas of American hops mingle with a slight floral character from the German lager yeast. A balanced maltiness with just a hint of sweetness dominates the flavor, with a crisp hop bite in the finish. A joy to drink; no wonder it's Milwaukee's favorite craft beer.
ABV: 4.8% 12oz $6
To Go Growler N/A
Local Option Outlawger
Local Option Brewery, Chicago Illinois
Outlawger is designed to deliver fresh German lager to American soil. What's the secret you ask? It begins by getting a famous German brewmaster wasted on American double IPA's at Local Option, and then fooling him into revealing the most classified methods of making perfect Deutsch Pils. Consider this beer another victory for the Allies.
ABV: 5% 12oz $5.5
To Go Growler: 64oz $16 32oz $8
Lindemans Peche
Lindemans · Vlezenbeek, Belgium
A golden peach lambic with a sparkling appearance and fruity taste. As its name suggests, Pecheresse is a lambic beer enriched with peach juice.
A young lambic that is at least one year old, in which 30% filtrate of fresh peaches will macerate.
ABV: 2.5% 10oz $14
To Go Growler 64oz $48 32oz $28
WarPigs High Celebrant Dopplebock
WarPigs High Celebrant
Doppelbock · 8.75% ABV · ~260 calories
WarPigs Brewing USA · St. Paul, MN
The storm before the calm. New Seasonal dopplebock
ABV: 8.75% 12oz $6.5
To Go Growler 64oz $18 32oz $9
Wheat, Fruit, Spiced
---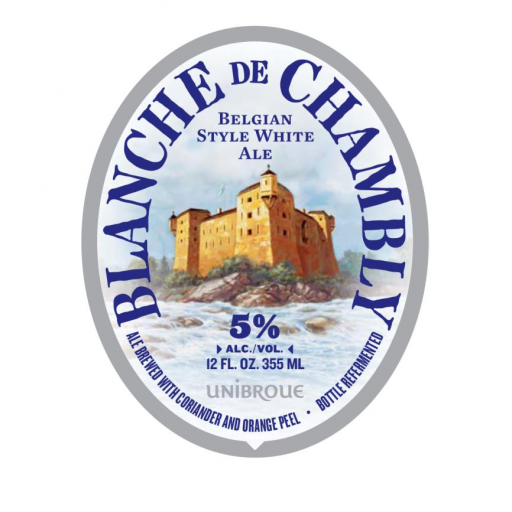 Unibroue Blanche De Chambly Witbier
Unibroue, Quebec Canada
(White of Chambly) was the first bottle refermented ale produced by Unibroue. It is brewed from a blend of pale barley malt, wheat malt and unmalted wheat, to which we blend selected spices and hops. Blanche de Chambly is only partially filtered, retaining its natural cloud of yeast that is characteristic of the original white ales brewed during the Middle Ages.
With notes of dried orange peel and coriander seeds, this brew is a worthy representative of classic Belgian-style white wheat beers. To date, it has won more than 34 international medals, including being named "The World's Best White Beer" on numerous occasions. Unibroue is proud to brew the most popular white beer in Quebec.
ABV: 5% 16oz $7
To Go Growler 32oz $8 64oz $15
Bell's Oberon
Bell's Brewery Inc. - Comstock, MI
Oberon is a wheat ale fermented with our signature house ale yeast, mixing a spicy hop character with mildly fruity aromas. The addition of wheat malt lends a smooth mouthfeel, making it a classic summer beer. Made with only 4 ingredients, and without the use of any spices or fruit, Oberon is the color and scent of sunny afternoon.
ABV: 5.8% 12oz $5.5
To Go Growler 64oz $16 32oz $8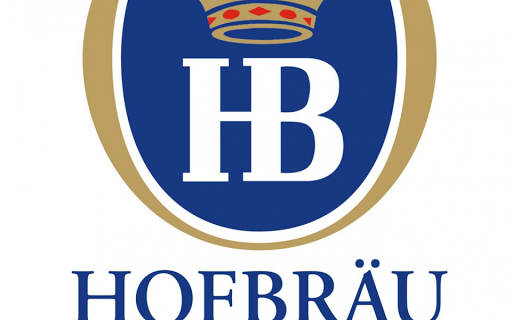 Hofbrau Hefe Weizen 
Hofbrauhaus, Munchen Germany
Back in 1602 Weissbier could only be brewed by ducal privilege. It was Munich's first Hefe Weizen. Hofbräuhaus enjoyed this exclusive right for nearly 200 years, thus holding a monopoly on Weissbier in Bavaria.
But even without a monopoly, Hofbräu Hefe Weizen is a really special kind of beer. Characterized by its sparkling rich foam and distinguished by its unforgettable refreshing and fruity taste. It is brewed according to an ancient tradition and offers an alcoholic content of approximately 5.1% by volume. Savor the pure, refreshing enjoyment!
FOR OVER 400 YEARS A CLASSIC FAVORITE!
ABV: 5.4% .5L $8
To Go Growler 32oz $9 64oz $18
Pipeworks Mango Full Drip Ale
Pipeworks Full Drip
Pale Ale - American · 6.0% ABV · ~160 calories
Pipeworks Brewing Company · Chicago, IL
Fruited Ale with full drip of mango flavors.
ABV: 6% 12oz $9
To Go Growler 64oz $24 32oz $12
Hoppy Ales
---
Maplewood The Charlatan Pale Ale
32oz Growler - $7.25
64oz Growler - $14.50
Maplewood Brewery & Distillery Chicago, Illinois
ABV: 6.1% 16oz $7.5
To Go Growler 64oz $14.50 32oz $7.25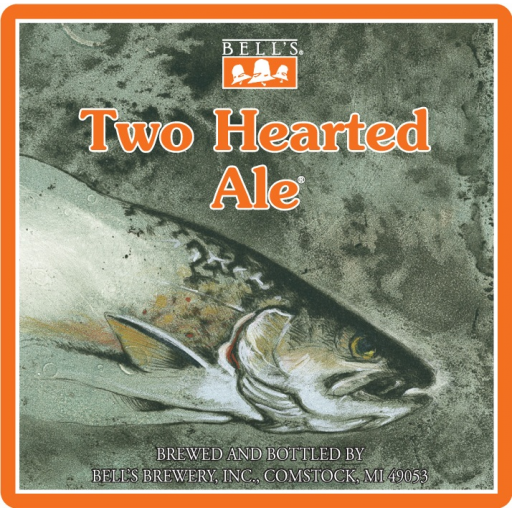 Bell's Two Hearted IPA
Bell's Brewing Inc., Comstock, Michigan
This is the bench mark for an American I.P.A. Bell's Two Hearted Ale is defined by its intense hop aroma and malt balance. Hopped exclusively with the Centennial hop varietal from the Pacific Northwest, massive additions in the kettle and again in the fermenter lend their characteristic grapefruit and pine resin aromas. A significant malt body balances this hop presence; together with the signature fruity aromas of Bell's house yeast, this leads to a remarkably drinkable American-style India Pale Ale.
ABV: 7% 12oz $5.75
To Go Growler 32oz $8 64oz $16
Half Acre Galactic Double Daisy Cutter Pale Ale
Half Acre Beer Company, Chicago, IL
Double Pale Ale. Brewed just once a year, this beer takes everything we love about Double Daisy Cutter and skin it with the tropical impact of Galaxy hops.
ABV: 8% 12oz $8.5
To Go Growler 64oz $22 32oz $11
Kwak Belgian Strong Pale Ale
Bosteels Pauwel Kwak
Belgian Strong Ale · 8.4% ABV · ~270 calories
Brouwerij Bosteels · Buggenhout, Belgium
Discover a very mellow, fruity attack, nougat-like solidity & slightly spicy character w/ hints of licorice passing a warm finish that reminds you of banana Kwak is recognizable by its deep bright amber color and a dense, creamy colored head. The pale wood of the glass holder makes a pleasant contrast with the beer. You will smell a mellow, fruity and malty aroma with a slightly spicy character (coriander, hops). Additional earthy and very subtle aromas of banana and perhaps also a whiff of pineapple or mango in the background. The bitterness always remains in the background but in the end emerges delicately.
ABV: 8.4% 10oz $12
To Go Growler 32oz $30 64oz $60
Maine Lunch IPA`
Maine Beer Company · Freeport, ME
Our "East Coast" version of a West Coast-style IPA. Intense hop flavors and aromas of tropical and citrus fruits and pine dominate. A subtle malt sweetness brings the beer into balance.
ABV: 7.0% 12oz $13.5
To Go Growler: 64oz $36 32oz $18
Lefebvre Barbar Belgian Honey Ale
Lefebvre Barbar Belgian Honey
Belgian Strong Ale · 8.0% ABV · ~270 calories 10oz $10
Brasserie Lefebvre · Quenast, Belgium
It is brewed using water drawn from artesian wells on the site of the brewery, at Quenast, a small village to the south of Brussels. Bottled conditioned. Keg: Filtered.
In 1996, the brewery innovates and launches Barbãr, a lager with honey.
Born of the ancestral know-how of a family brewery, Barbar beer will please you with its malt taste and subtle flavour of honey. This area is well-known for the quality and the diversity of its beers.
Barbar beer is prepared from a secret and harmonious mixture of barley malts, hops and honey carefully selected by our Master Brewer. The traditional brewing method, associated with our unique strain of yeast, and the secondary fermentation in the bottle, gives Barbar the authentic flavour of a very special ale.
ABV: 8% 10oz $10
To Go Growler 64oz $32 32oz $16
WarPigs Astral Queen IIPA
WarPigs Astral Queen
Double IPA · 8.25% ABV · ~290 calories
WarPigs Brewing USA · St. Paul, MN
A journey of one billion light years in the blink of an eye. To some it felt like an eternity. Her majesty has returned to claim her throne. All hail the queen.
ABV: 8.25% 12oz $7.5
To Go Growler 64oz $20 32oz $10
Great Lakes TropiCoastal IPA
Great Lakes TropiCoastal IPA
IPA · 6.0% ABV · ~220 calories
Great Lakes Brewing Company · Cleveland, OH
Make a splash landing into paradise and discover a golden oasis of tropical fruit notes. It's a hoppy hideaway you'll want to escape to again and again.
ABV: 6% 12oz $6
To Go Growler: 64oz $16 32oz $8
Begyle Free Bird CASK APA
Begyle Free Bird
American Pale Ale · 5.6% ABV · ~160 calories
Begyle Brewing Company · Chicago, IL
Clear golden pour with a single finger head and lacing. Funky gym sock aroma with hints of citrus. Taste is light. Clean citrus and cereal.
ABV: 5.6% 12oz $7.5
To Go Growler: N/A
Dark / Strong Ales
---
St. Bernardus Abt 12 Quadrupel
Brouwerij St. Bernardus · Watou, Belgium
It has a fruity aroma, full of complex flavours and excells because of its long bittersweet finish with a hoppy bite. Balanced between malty, bitter and sweet.
The St.Bernardus Abt 12 is the pride of our stable, the nec plus ultra of our brewery. Abbey ale brewed in the classic 'Quadrupel' style of Belgium's best Abbey Ales. Dark with a full, ivory-colored head. It has a fruity aroma, full of complex flavours and excells because of its long bittersweet finish with a hoppy bite. (10,0% ABV) Worldwide seen as one of the best beers in the world. It's a very balanced beer, with a full-bodied taste and a perfect equilibrium between malty, bitter and sweet. One of the original recipes from the days of license-brewing for the Trappist monks of Westvleteren.
ABV: 10% 10oz $13
To Go Growler 32oz $25 64oz $50
Westmalle Trappist Dubbel
Brouwerij der Trappisten Van Westmalle, Westmalle Abbey, Belgium
When monastic communities began to brew an ale for sale to the public, it was often a stronger brew than the ale the community consumed in the abbey. Brewing scholars aren't certain, but in the days before universal literacy, this "second style" could have had the barrels marked with two X's . . . which possibly led to the name "dubbel."
Brown-amber color, subtle dark-malt aroma balanced by Belgian yeast character. Deeply malty, with a gentle, dry finish that hints at tropical fruit.
ABV: 7% 10oz $12
To Go 32oz $28 64oz $56
Anchor Porter
Anchor Brewing Company, San Francisco, California
With deep black color, a thick, creamy head, rich chocolate, toffee and coffee flavors, and full-bodied smoothness, Anchor Porter is the epitome of a handcrafted dark beer.
A blend of specially roasted pale, caramel, chocolate, and black malts, along with our top-fermenting yeast, creates complexity without bitterness. The brew is hopped at a high rate, and naturally carbonated. The result is dark in the glass, but surprisingly light on the palate.
Anchor Porter became the first modern American porter style beer when it was introduced in 1972. Over 40 years later, our porter continues to reward those who look beyond its intimidating appearance to discover its smooth, full-bodied drinkability. Anchor Porter is the definitive American Porter.
ABV: 5.6% 12oz $6
To Go Growler: 64oz $14 32oz $7
Crystal Lake Overboard Nitro Stout
Crystal Lake Brewing Company, Crystal Lake, Illinois
Rich aromas of expresso and dark chocolate hang in the air, while flavors teeter between coffee, chocolate, sweet caramel and hints of dark fruit.
This is a big, full-bodied ale, dark and decadent, and one that you'll find yourself falling hard for.
ABV: 5.2% 12oz $5.5
To Go Growler N/A
Brouwerij De Dolle Brouwers Dulle Teve
Brouwerij De Dolle Brouwers - Diksmuide, Belgium
De Dulle Teve is brewed in the tradition of a Belgian Triple. Its high density stems from large amounts of pale malt increased with pale candi sugar in the brew kettle. Unfiltered, unpasteurized, bottle-conditioned.
De Dulle Teve keeps two to three years without major changes in taste. Further maturing, up to 10 years, will cause it to darken a little and lose some of its bitterness. The bittering of about 30 IBU is due to Goldings hops in the brew kettle.
ABV: 10% 9oz $14
To Go Growler NA
3 Floyds Behemoth Bourbon Barrel Aged Barley Wine
Barley Wine · 13.5% ABV · ~370 calories
3 Floyds Brewing Company · Munster, IN
A huge, sweet Barley Wine with complex caramel malt notes, balanced by generous hopping and a high alcohol content. This fruity and malty beer is best enjoyed while keeping warm in the brutal winter months. January release.
ABV: 13.5% 5oz $13
To Go Growler N/A
New Holland Dragon's Milk Reserve - Triple-Mashed 2015 Imperial Stout
New Holland Dragon's Milk Reserve - Triple-Mashed 2015
Imperial Stout · 17.0% ABV
New Holland Brewing Company · Holland, MI
Our triple-mashed bourbon barrel stout is aged in New Holland Artisan Spirits oak barrels. Intense malt character is paired with the toasted notes of American white oak. Dark. Smooth. Warming.
ABV: 17% 5oz $9.5
To Go Growler: N/A
On Tour Barton Hall Scotch Ale
On Tour Barton Hall Scotch Ale
Scotch Ale · 7.5% ABV
On Tour Brewing Company · Chicago, IL
Rich sweet malt with a toffee and caramel backbone.


ABV: 7.5% 10oz $9
To Go Growler: 64oz $28 32oz $14