Lagers, Sours, Ciders
---
Ayinger Altbairisch Dunkel
Ayinger Altbairisch Dunkel
Dunkel · 5.0% · Aying, Germany
Impenetrably dark with a golden-brown gleam when held up to the light, and with a warm aroma and malty taste, while summoning up coffee taste sensations on going down.
ABV: 5% 12oz $7
To Go Growler: 64oz $18 32oz $9
Half Acre Lagertown
An Octoberfest that lives in the malty bosom of Munich's storied tradition. Take a drive through Lager Town
ABV: 6% 12oz $6
To Go Growler: 64oz $18 32oz $9
Liefmans Goudenband Flemish Sour Ale
Sour Ale · 8.0% ABV · ~160 calories
Brouwerij Liefmans · Oudenaarde, Belgium
Infinitely complex in aroma and flavor with notes of maltiness and tartness throughout. An unsurpassed old brown with the richness and complexity of a vintage wine.
ABV: 8% 9oz $14
To Go Growler: 64oz $48 32oz $24
Metropolitan Heliostat
Metropolitan Heliostat Zwickel
Kellerbier · 5.0% · Chicago, IL
Raw beer straight from fermentation vessel to your face hole. Enjoy the extra vitamin B, you'll need it.
ABV: 5.5% 12oz $6
To Go Growler 64oz $16 32oz $8
Upland Champagne Velvet Lager
Upland Brewing Co, Bloomington, IN
Champagne Velvet has a refreshingly light pilsener body with some sweet complexities given off by the corn malt used in this recipe, making this the perfect lager. It's smooth and light, but still full of flavor, the perfect everyday beer for craft beer drinkers and a step up for domestic drinkers.
ABV: 5.2% 12oz $5
To Go Growler 32oz $6 64oz $12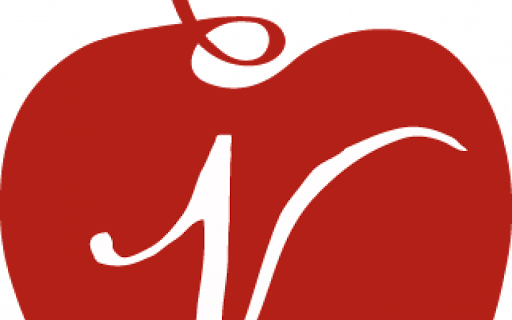 Virtue Brut Cider
Virtue Cider, Fennville, Michigan
The Michigan harvest of apples starts in late summer, with the sun still bright and the leaves green. As autumn turns cool, trees turn brilliant orange, yellow, and red; and so do the apples. We use all sorts of Michigan apples grown on local family farms. The blend of these heirloom apples creates a complexity of flavor impossible to achieve with just a few varieties.
TASTING NOTES:
Michigan Harvest is crisp and tart, starting with the scent of the orchard, a hint of oak, and finishing with a touch of sweetness.
FOOD PAIRING:
This cider celebrates apple harvest as well as the autumn's hearty cuisine. Try pairing with roast pig, aged cheddar, or traditional Thanksgiving fare.
Gregory Hall founded Virtue Cider in 2011. He is known for his 20-year tenure as brewmaster at the Goose Island Beer Company, having won 14 consecutive Great American Beer Festival medals and pioneered bourbon barrel-aged beer with Bourbon County Stout. In the spring of 2011, Hall left Goose Island and embarked on a two-month pilgrimage to study the craft of cider, touring and tasting at top cidermakers in England and France. He brought his extensive experience and innovative style to launch Virtue Cider first in the Roscoe Village neighborhood in Chicago. In 2013, Hall brought the cidermaking venture as close as possible to one of the United States' best apple-growing states of Michigan and launched Virtue Cider in Fennville, Michigan.
ABV: 5% 12oz $5
To Go Growlers 32oz $7.25 64oz $14.5
Une Année Le Seul VII Mango Sour
Une Année Le Seul VII Mango
Sour Ale · 6.5% · Chicago, IL
Wild ale fermented with mango.
ABV: 6.5% 10oz $9.5
To Go Growler 64oz $30 32oz $15
Wheat, Fruit, Spiced
---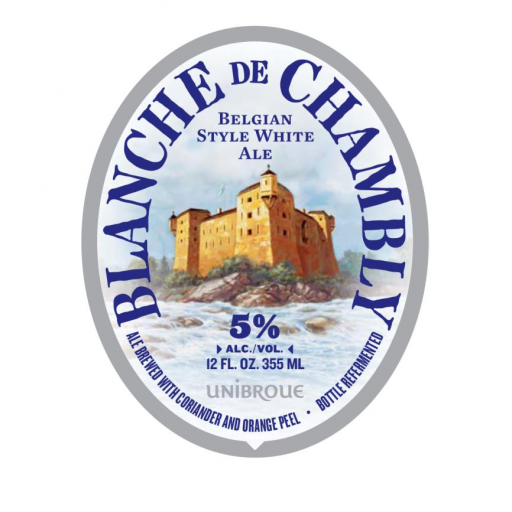 Unibroue Blanche De Chambly Witbier
Unibroue, Quebec Canada
(White of Chambly) was the first bottle refermented ale produced by Unibroue. It is brewed from a blend of pale barley malt, wheat malt and unmalted wheat, to which we blend selected spices and hops. Blanche de Chambly is only partially filtered, retaining its natural cloud of yeast that is characteristic of the original white ales brewed during the Middle Ages.
With notes of dried orange peel and coriander seeds, this brew is a worthy representative of classic Belgian-style white wheat beers. To date, it has won more than 34 international medals, including being named "The World's Best White Beer" on numerous occasions. Unibroue is proud to brew the most popular white beer in Quebec.
ABV: 5% 16oz $7
To Go Growler 32oz $8 64oz $15
Weihenstephaner Hefeweissbier
Weihenstephaner Hefeweissbier
German Hefeweizen · 5.4% · Freising, Germany
Our amber wheat beer, with its fine-poured white foam, smells of cloves and impresses consumers with its refreshing banana flavor. It is full-bodied with a smooth yeast taste
ABV: 5.4% 17oz $10
To Go Growler 64oz $22 32oz $11
Caracole Saxo Belgian Blonde
Caracole Saxo Belgian Blonde
Belgian Strong Ale · 8.0% · Falmignoul, Belgium
SAXO from Brasserie Caracole is a very complex artisanal Wallonian blond ale with an unusual hoppiness, bitterness and a touch of spice.
ABV: 8% 10oz $12
To Go Growler 64oz $54 32oz $27
Hoppy Ales
---
Against The Grain Citra Ass Down! IIPA
Against The Grain Brewery, Louisville, Kentucky
Citra ass down and crush this beer!
This is a very hop forward American style IPA. Brewed with Pale, Vienna, Munich and wheat malt for a solid base for all American hops, focusing mainly on the variety "Citra." Citra hops are a relatively new variety introduced in 2008. It was bred as a hybrid of a number of different hops, including Hallertauer Mittelfrüh, U.S. Tettnanger, East Kent Golding, Bavarian, Brewers Gold, and other unknown hops. The resulting hop, Citra, has a distinct citrusy and tropical fruit flavor and aroma. In Citra ass down we used American Columbus for bittering and 11# of Citra at the end of the boil for late kettle addition flavor and aroma. Then we added 6 more pounds Citra and 5# Centennial post fermention for aroma. Rebrewed for your tasting pleasure!
ABV: 8.2% 12oz $7.50
To Go Growler 64oz $19 32oz $9.5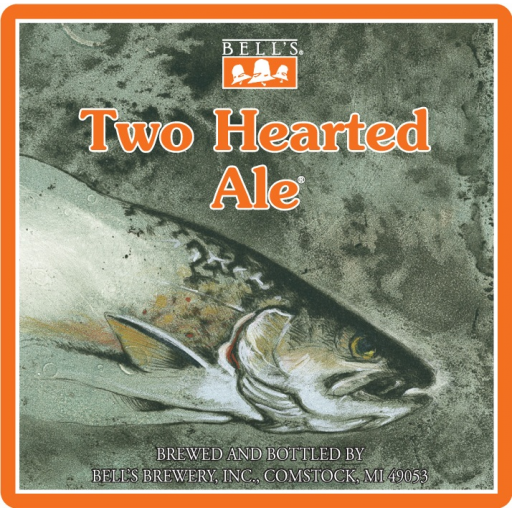 Bell's Two Hearted IPA
Bell's Brewing Inc., Comstock, Michigan
This is the bench mark for an American I.P.A. Bell's Two Hearted Ale is defined by its intense hop aroma and malt balance. Hopped exclusively with the Centennial hop varietal from the Pacific Northwest, massive additions in the kettle and again in the fermenter lend their characteristic grapefruit and pine resin aromas. A significant malt body balances this hop presence; together with the signature fruity aromas of Bell's house yeast, this leads to a remarkably drinkable American-style India Pale Ale.
ABV: 7% 12oz $5.75
To Go Growler 32oz $8 64oz $16
Half Acre Double Daisy Cutter IIPA
Half Acre Beer Company, Chicago, Illinois
Double Daisy Cutter is a monster version of the original Daisy Cutter Pale Ale. A heftier grain bill amps up the weight and double dry hopping insures there's enough hops to recede your gums.
ABV: 8% 12oz $7
To Go Growler 64oz $16 32oz $8
Lagunitas The Waldos' IIIPA
Lagunitas Brewing Company, Chicago Illinois
In 1971, the Waldos met one afternoon at 4:20 in the front courtyard of their school near the statue of Louis Pasteur. They set out in a '66 Impala armed with a "treasure map" on a journey to find a secret garden near Point Reyes. They met there at the same time every day and continued their quest. They never found the secret garden....But they keep lookin'. The dankest and hoppiest beer ever brewed at Lagunitas was made with help of the Waldos for all treasure hunters. Cheers!
ABV: 11.7% 10oz 7.5
To Go Growler 64oz $24 32oz $12
Maplewood The Charlatan Pale Ale
32oz Growler - $7.25
64oz Growler - $14.50
Maplewood Brewery & Distillery Chicago, Illinois
ABV: 6.1% 16oz $7.5
To Go Growler 64oz $14.50 32oz $7.25
Pipeworks Pineapple Guppy IPA
Pipeworks Brewing Company - Chicago, IL
Session IPA Brewed with pineapple juice
ABV: 4.6% 12oz $6
To Go Growler 32oz $8 64oz $16
St. Bernardus Extra #4 Single
Extra 4 is a classic Belgian "Single" style, light golden in color, full of flavor and character and brewed with more hops and bitterness.
ABV: 4.8% 10oz $12
Growler: N/A
Old Irving Scentinel IPA CASK
Old Irving Scentinel
IPA · 6.2% · Chicago, IL
Citra, Mosaic, & Centennial hopped IPA.
ABV: 6.2% 12oz $6
To Go Growler N/A
Dark / Strong Ales
---
Chimay Première Dubbel
Bières de Chimay, Baileux Belgium
Chimay Première was the first ale to be sold by the Trappist monks in 1862, hence the name. The monks did not want sell a beer that would compete directly with the lighter style beers in the region and harm the local economy for which they worked to reinvigorate. These local beers were known as "household beer." So, the first brand they brought to market was the Chimay Red in 750ml bottles. It became famous for its dark copper color, rich creamy foam and nutritious quality. The beer gives forth distinct apricot aromas and has a pleasantly light and silky mouthfeel which finishes with a touch of bitterness.
ABV: 7% 10oz $14
To Go Growler 32oz $32 64oz $64
Founders Breakfast Stout
Founders Brewing Company, Grand Rapids, MI
Brewed with flaked oats, bitter chocolate, and coffee, this stout has an intense fresh-roasted java nose topped with a frothy, cinnamon-colored head.
ABV: 8.3% 12oz $6.5
To Go Growler N/A
Goose Island BCBS 2013
Goose Island Brewery - Chicago, IL
Roasted malts, chocolate, vanilla, and hint of bourbon
ABV: 14.1% 5oz $10
To Go Growler NA
2017 Firestone Walker Bravo Brown
Firestone Walker Bravo Brown 2017
Brown Ale · 13.2% · Paso Robles, CA
Rich toasty and chocolate malt flavors w/ a gentle balance of noble hops, Bravo is brewed to showcase barrel flavors w/ massive bourbon barrel notes that morph.
ABV: 13.2% 5oz $9.5
To Go Growler N/A
WarPigs All Shall Fade Quad
WarPigs All Shall Fade
Quadrupel · 11.5% · St. Paul, MN
A warming and comforting Belgian-Style Quad, All Shall Fade Features a a pillowy mouthfeel and medium body, with notes of dark fruit, plums, vanilla, and banana-bread.
ABV: 11.5% 10oz $11
To Go Growler 64oz $45 32oz $22.5
Val-Dieu Triple
Val-Dieu Triple
Tripel · 9.0% · Aubel, Belgium
Belgian abbey triple.
ABV: 9% 10oz $12
To Go Growler 64oz $58 32oz $29