Lagers, Sours, Ciders
---
Upland Champagne Velvet Lager
Upland Brewing Co, Bloomington, IN
Champagne Velvet has a refreshingly light pilsener body with some sweet complexities given off by the corn malt used in this recipe, making this the perfect lager. It's smooth and light, but still full of flavor, the perfect everyday beer for craft beer drinkers and a step up for domestic drinkers.
ABV: 5.2% 12oz $5
To Go Growler 32oz $6 64oz $12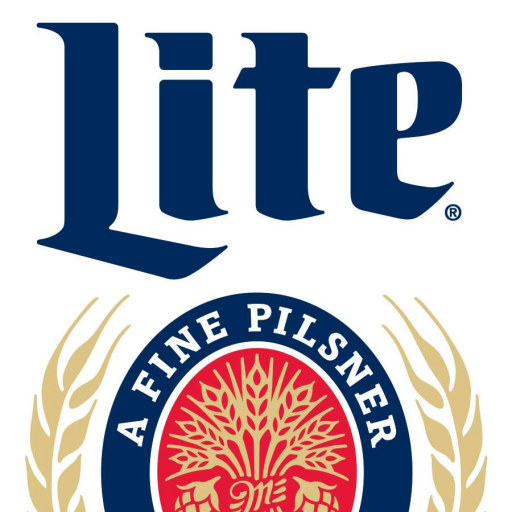 Miller Lite
Miller Brewing Co. Milwaukee Wisconsin
Miller Lite is the great tasting, less filling beer that created the American light beer category in 1975. Triple-hops brewed for great pilsner taste, Miller Lite is the only beer to win four gold awards in the World Beer Cup for best American-Style light lager (2006, 2002, 1998 and 1996). It also won the gold medal for best American-style Lager or Light Lager at the 2010 Great American Beer Festival.
ABV: 4.2% 12oz $4
To Go Growler 32oz $6 64 $12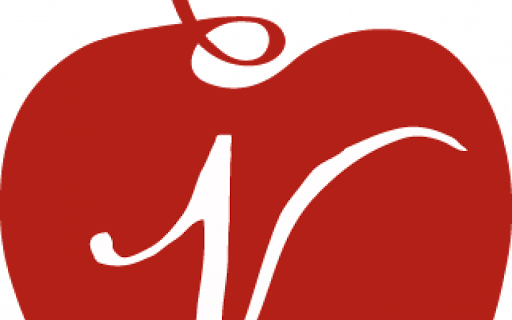 Virtue Brut Cider
Virtue Cider, Fennville, Michigan
The Michigan harvest of apples starts in late summer, with the sun still bright and the leaves green. As autumn turns cool, trees turn brilliant orange, yellow, and red; and so do the apples. We use all sorts of Michigan apples grown on local family farms. The blend of these heirloom apples creates a complexity of flavor impossible to achieve with just a few varieties.
TASTING NOTES:
Michigan Harvest is crisp and tart, starting with the scent of the orchard, a hint of oak, and finishing with a touch of sweetness.
FOOD PAIRING:
This cider celebrates apple harvest as well as the autumn's hearty cuisine. Try pairing with roast pig, aged cheddar, or traditional Thanksgiving fare.
Gregory Hall founded Virtue Cider in 2011. He is known for his 20-year tenure as brewmaster at the Goose Island Beer Company, having won 14 consecutive Great American Beer Festival medals and pioneered bourbon barrel-aged beer with Bourbon County Stout. In the spring of 2011, Hall left Goose Island and embarked on a two-month pilgrimage to study the craft of cider, touring and tasting at top cidermakers in England and France. He brought his extensive experience and innovative style to launch Virtue Cider first in the Roscoe Village neighborhood in Chicago. In 2013, Hall brought the cidermaking venture as close as possible to one of the United States' best apple-growing states of Michigan and launched Virtue Cider in Fennville, Michigan.
ABV: 5% 12oz $5
To Go Growlers 32oz $6.75 64oz $13.5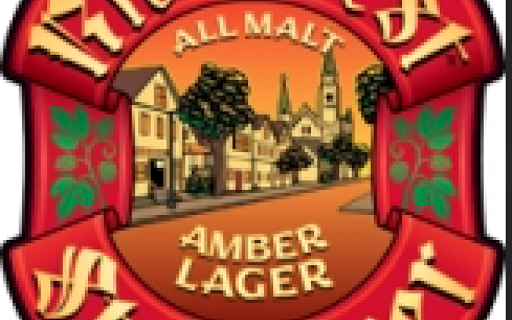 Lakefront Riverwest Stein Amber Lager
Riverwest Stein Beer | Lakefront Brewery, Inc. Milwaukee Wisconsin
Our flagship beer, named after the hardworking neighborhood in which Lakefront Brewery was founded. Pours a brilliant amber with a bubbly off-white head. Aromas of American hops mingle with a slight floral character from the German lager yeast. A balanced maltiness with just a hint of sweetness dominates the flavor, with a crisp hop bite in the finish. A joy to drink; no wonder it's Milwaukee's favorite craft beer.
ABV: 4.8% 12oz $6
To Go Growler N/A
Petrus Passionfruit Sour
Brouwerij De Brabandere · Bavikhove, Belgium
Petrus Passionfruit Sour is a blend of the famous Petrus Aged Pale sour ( a 100% foederbeer that is aged 24 months in foeders) and passionfruit. The result is a harmonious union of tart and sweet embodied in one single remarkable beer.
ABV: 7.3% 10oz $13
To Go Growler: N/A
Wheat, Fruit, Spiced
---
Saison Dupont Farmhouse Ale
Brasserie Dupont - Tourpes Belgium
Saison Dupont is a classic Belgian farmhouse ale. This is a beautifully balanced, complex beer that has a refreshing fruitiness and long, dry finish. It is bottled unfiltered so it may be cloudy or have a slight sediment but this is normal and perfectly natural.
ABV: 6.5% 10oz $11
To Go Growler 32oz $19 64oz $38
Hacker-Pschorr Hefeweisen
Wonderfully refreshing fruity & citrus notes accompanied by a fine, tangy acidity.
Our unfiltered Hacker-Pschorr Weissbier is naturally cloudy, full-flavoured and uniquely refreshing. Georg Pschorr – in his day owner of the Pschorr brewery and a man of true foresight – spread word of this exquisite and enjoyable Hefe-Weissbier and made it popular beyond the borders of Bavaria.
ABV: 5.5% .5L $7.50
To Go Growler: 32oz $9 64oz $18
Hoppy Ales
---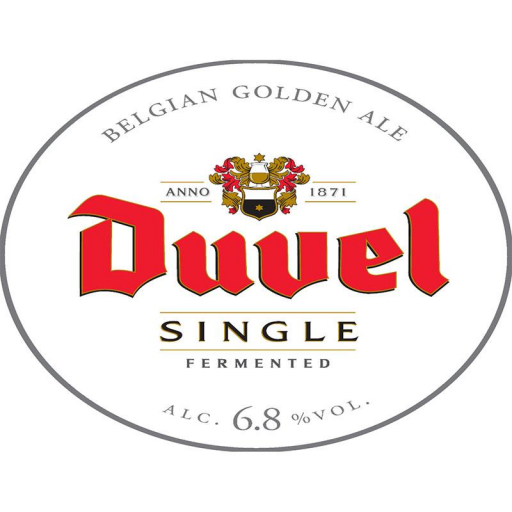 Duvel Single
Brouwerij Duvel Moortgat NV, Breendonk-Puurs, Belgium
Created by the Moortgat family, bottled Duvel is one of Belgium's favorite ales. The secret of its success lies in using only best-quality ingredients, and in the well-balanced, very specific, complex brewing and refermentation process that takes over 90 days. After brewing and first fermentation – which takes about 30 days – the beer is tasted by the brewmaster and his staff. At this stage this beer is called "single-fermented." Typical Duvel flavors and aromas are already emerging, but the beer is lower in alcohol and carbonation, and the taste is slightly lighter and crisper. This is only available in draft and is different from what is in the bottles.
ABV: 6.8% 10oz $9
To Go Growler 32oz $15 64oz $29
Maplewood The Charlatan Pale Ale
32oz Growler - $7.25
64oz Growler - $14.50
Maplewood Brewery & Distillery Chicago, Illinois
ABV: 6.1% 16oz $7.5
To Go Growler 64oz $14.50 32oz $7.25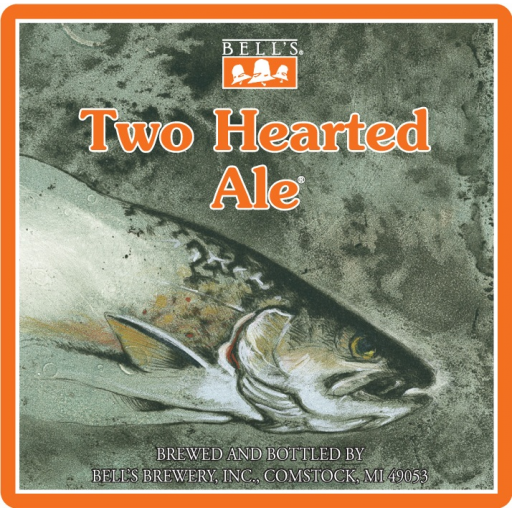 Bell's Two Hearted IPA
Bell's Brewing Inc., Comstock, Michigan
This is the bench mark for an American I.P.A. Bell's Two Hearted Ale is defined by its intense hop aroma and malt balance. Hopped exclusively with the Centennial hop varietal from the Pacific Northwest, massive additions in the kettle and again in the fermenter lend their characteristic grapefruit and pine resin aromas. A significant malt body balances this hop presence; together with the signature fruity aromas of Bell's house yeast, this leads to a remarkably drinkable American-style India Pale Ale.
ABV: 7% 12oz $5.75
To Go Growler 32oz $8 64oz $16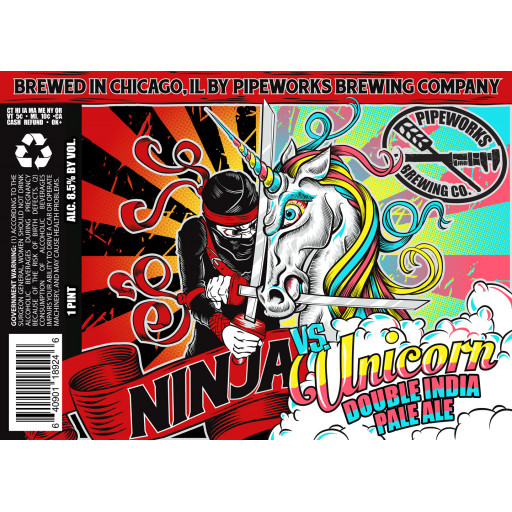 Pipeworks Ninja Vs. Unicorn IIPA
Pipeworks Brewing Company, Chicago, IL
Ninja vs. Unicorn celebrates the epic battle between two of the biggest hop-heads of lore. Brewed with over five pounds of hops per barrel, this unfiltered double IPA is sure to please the most discerning hop lover. Whether you're rooting for the mythical horned horse or the deadly assassin of the east, we hope you'll enjoy Ninja vs. Unicorn.
ABV: 8.5% 12oz $7.5
To Go Growler: 32oz $10 64oz $20
Ballast Point Grapefruit Sculpin
Ballast Point Brewing Company, San Diego, California
Our award-winning IPA, with a citrus twist. Our Grapefruit Sculpin is the latest take on our signature IPA. Some may say there are few ways to improve Sculpin's unique flavor, but the tart freshness of grapefruit perfectly complements our IPA's citrusy hop character. Grapefruit's a winter fruit, but this easy-drinking ale tastes like summer.
ABV: 7.0% 12oz $7.50
To Go Growler: 64oz $20 32oz $10
Maine Lunch IPA`
Maine Beer Company · Freeport, ME
Our "East Coast" version of a West Coast-style IPA. Intense hop flavors and aromas of tropical and citrus fruits and pine dominate. A subtle malt sweetness brings the beer into balance.
ABV: 7.0% 12oz $10
To Go Growler: 64oz $26 32oz 13
Sketchbook Night Game IIPA
Double IPA with mosaic hops and Honey. Huge tropical
fruit, citrus and floral flavors and aromas. The malt is simple
and lends a drier and refreshing IPA.
ABV: 8.8% 12oz $10
To Go Growler: 64oz $26 32oz $13
Dark / Strong Ales
---
2016 Avery Uncle Jacob's Stout
Avery Brewing Co. - Boulder, CO
Jacob Spears, our 6th Great Grand Uncle, is credited as the first distiller to label his whiskey "Bourbon." He built his distillery in Bourbon County Kentucky in 1790 — 203 years before we began brewing. While obviously a bit too late to produce Uncle Jacob's wash, we've instead created something far more complex. In his honor, we present this robust, silky smooth, full-bodied and altogether extremely American rendition of an Imperial Stout aged for 6 months in the very finest Bourbon barrels. This explains a lot about our penchant for big brews! It's in our blood!
ABV: 14.9% 5oz $15
To Go Growler N/A
Westmalle Trappist Dubbel
Brouwerij der Trappisten Van Westmalle, Westmalle Abbey, Belgium
When monastic communities began to brew an ale for sale to the public, it was often a stronger brew than the ale the community consumed in the abbey. Brewing scholars aren't certain, but in the days before universal literacy, this "second style" could have had the barrels marked with two X's . . . which possibly led to the name "dubbel."
Brown-amber color, subtle dark-malt aroma balanced by Belgian yeast character. Deeply malty, with a gentle, dry finish that hints at tropical fruit.
ABV: 7% 10oz $12
To Go 32oz $28 64oz $56
Petrus Cherry Chocolate Nitro Quad
Brouwerij De Brabandere · Bavikhove, Belgium
Petrus Cherry Chocolate Nitro Quad. A new twist on the bold Petrus Nitro Quad. The starting base Petrus Nitro Quad is brewed with 6 different varieties of malt. Premium cherry and chocolate flavor are added forming a rich, complex taste that is malty, sweet, and spectacularly balanced. Nitrogen delivery without a widget provides the creamy, velvety taste. The 8.5% ABV, doesn't overwhelm, allowing it's rich flavors to be front and center.
ABV: 8.5% 10oz $8
To Go Growler: N/A
Brouwerij De Dolle Brouwers Dulle Teve
Brouwerij De Dolle Brouwers - Diksmuide, Belgium
De Dulle Teve is brewed in the tradition of a Belgian Triple. Its high density stems from large amounts of pale malt increased with pale candi sugar in the brew kettle. Unfiltered, unpasteurized, bottle-conditioned.
De Dulle Teve keeps two to three years without major changes in taste. Further maturing, up to 10 years, will cause it to darken a little and lose some of its bitterness. The bittering of about 30 IBU is due to Goldings hops in the brew kettle.
ABV: 10% 9oz $14
To Go Growler NA
Revolution Repo Man Cask Stout
Revolution Brewery - Chicago Illinois
A dark roasty stout brewed with 20% rye for a finish that makes you eager to take the next sip. "Life of a Repo Man is always intense."
ABV: 6.4% 12oz $7.5
To Go Growler NA
Firestone Walker Nitro Merlin Milk Stout
Firestone Walker Brewing Company · Paso Robles, CA
The new ingredient is lactose, a.k.a. milk sugar. When Velvet Merlin is brewed with milk sugar to create Nitro Merlin Milk Stout, the effect is similar to adding cream to your dark roasted coffee. The result is a stout that is still dark and roasty, but now with a mellow sweetness and added roundness of body
ABV: 5.5% 12oz $6.5
To Go Growler: N/A
Lindemans Pêche
Lindemans · Vlezenbeek, Belgium
A golden peach lambic with a sparkling appearance and fruity taste. As its name suggests, Pecheresse is a lambic beer enriched with peach juice.
A young lambic that is at least one year old, in which 30% filtrate of fresh peaches will macerate.
ABV: 2.5% 10oz $14
To Go Growler 64oz $48 32oz $28